I dont wanna be a troll or anything ,but I know alot of people are caught up in the same spot I was
8120/90bt/JVC/maybe Eclipse
I bought the 8120 for a great deal.
Well I have had this unit for a few days but I allready love it.
You might say love is to stong of a word....your wrong.
When you buy a Double din you usually get subpar EQ, no time alignmet, really no good sound control.
This unit has a 13band EQ control for the front and 13 bands for the rear.
Thats where it starts. You have time alignment, You can choose what size speakers you have . 6/12/24 db crossovers for EACH speaker. You can also choose the level of output from each speaker.
I have had the Pioneer D3, Eclipse 5510 and the Panasonic Strada. This is way beyond those.
The nav is Garmin so its very well laid out. I figured out most of the functions in about 20 min. You can change the voice of the nav. It has text to speech and will say all the names of the streets. The Pioneer,Eclipse, and Panasonic said some names but not all. I live in a very rural town and even those streets are said. The POIs are great.
The price is a bit high but if you want a sweet double din with great nav, its worth it.
If anyone wants a specific shot, feel free to ask
Start up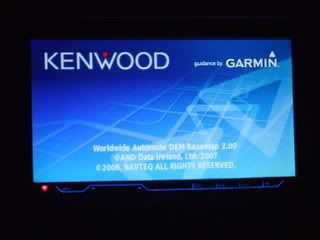 Nav menu
POI menu
more navi